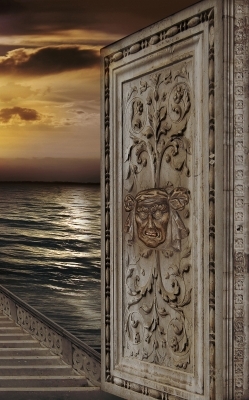 When I first began submitting manuscripts to editors nearly twenty years ago, the editors were the gatekeepers. They were the people who stood between a would-be author and publication, making sure that the books that were published were worthy of publication. The only way around these gatekeepers was using a vanity press, which was both expensive and, as the name suggests, a way for the vain but not erudite, to get published.

Back then, home computers were still rare and the internet was in its infancy. The submission process involved printing out one's manuscript and a cover letter on a dot matrix printer, using a long, accordion-folded paper that had to be ripped apart along perforations to produce pages. These were stuffed, along with a SASE, or stamped, self-addressed envelope, into a large manila envelope. Then the waiting began. My recollection was that the wait averaged anywhere from two weeks to three months. The fastest I ever got a manuscript back was one day, when I managed to fold up the envelope TO the editor and stick it IN the SASE with the other materials. The longest I ever waited was a year and a half, at the end of which I received a letter from a widow apologizing that her husband the editor had died and it had taken her some time to deal with the pile of papers he left behind. But in those early years I always did get some kind of response. One was a scrawled "No Thnx" on the bottom of my query. Some were standard form rejections, photocopied until they were pale and listless. But many were personal, encouraging and helpful.

But then the industry started to change. As home computers became more common, so did the number of people who thought they had produced the great American novel. Overwhelmed editors began putting up barricades to stem the barrage: gatekeepers for the gatekeepers. First houses that had welcomed manuscripts now wanted only queries, then only queries from writers who had membership in a professional organization such as SCBWI. Then I began seeing stipulations that houses were only accepting manuscripts from authors with agents, followed by agents who only wanted manuscripts from people they had met at conferences. The gatekeepers seemed to be proliferating; the distance between manuscript and publication more daunting. And perhaps even worse, many houses and agents changed their policy so that they only time they contacted you was if they were interested. Instead of waiting a month or six months for a rejection, one now waited forever for a rejection that would never come at all. It's now been years since I received a personal, encouraging or helpful rejection. That's a long time to stand at a door and wait.

Some of the gatekeepers out there are not really gatekeepers at all, but hucksters trying to take money from desperate writers. They stand at the gate and pronounce that they have the key, and they will share it with you for only $199, or $250, or $1,000. They tell you that if you let them send out your queries or write your business plan, or edit your manuscripts: if you attend their conferences or webinars, join their clubs, follow them on Twitter, you will be successful. And maybe you will. But maybe you will just be poorer.

Yet, at the same time that getting through the ever-lengthening line of gatekeepers seemed more and more like running a dispiriting and expensive gauntlet, other doors were opening. Print on demand and e publication joined vanity presses as a way to put one's writing out to the public. Years ago a friend and I talked about this. She encouraged me to give it a try. I didn't. I wasn't ready to rattle the knobs on any of those other doors.

The reason I wasn't ready is because I was still waiting for a gatekeeper to allow me to pass. I wanted someone - an agent or editor - to tell me that I was good enough - that my manuscript was good enough. I wanted a gatekeeper to assure me that I wasn't being vain in believing that I had a story to tell. I wanted validation. It didn't seem to matter what friends and critique buddies had said.

Then suddenly this spring, something happened. I don't know what it was, really. I just suddenly knew that I didn't need to wait for the validation of a gatekeeper to get published. I could open a door myself, without their approval.
Because really, it wasn't an editor or an agent who was keeping me from being published. They weren't the true gatekeeper. Fear was. And I wasn't going to let my fear stop me anymore.