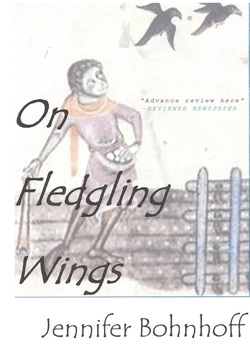 In my last blog post I said that I wanted beta readers for the novel I planned to publish this spring.


On Fledgling Wings is a coming of age novel about a young boy in 13th century England. He's the coddled son of a minor knight - a big fish in a small pond - and he's a bit of a bully.


Like most boys, Nathan wishes he were somewhere else, doing something heroic. He wishes he could be like his father, who traveled with Richard the Lionheart on the First Crusade. But when he leaves home to begin his training as a page, Nathan finds that reality and the dream he's held so long don't really match up.


On Fledgling Wings is a story about finding oneself. It's about growing up and accepting the limits of one's society. And it's about accepting that some of the holes in one's heart will never be healed, but they can be filled.