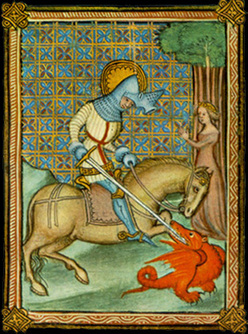 For many middle grade readers, the Middle Ages were exciting times! Knights on horseback! Damsels in distress! Dragons! (Forget the dragons. Contrary to popular opinion, there were no more dragons in Europe during the Middle Ages than there are now.)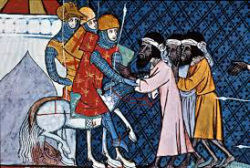 One of the most exciting of times for readers of Medieval fiction is the Crusades. In 1095, Emperor Alexius I of Byzantium asked Pope Urban II for help in fighting the Seljuk Turks. Urban's call received a tremendous response from western Christians. One reason so many wanted to go was the promise of an indulgence: the forgiveness of sins for any who accepted the mission. Not only was this a free pass for anyone who wanted to act badly, but a "get out of purgatory free" card for those who wanted continued amnesty from consequences in their next life.

Historians aren't completely sure what Urban asked of Europe's Christians. Many people wrote down their remembrances of his call to arms, but not until many years later. Perhaps he just asked for Europe's warriors to help Alexius repel the Turkish threat. Perhaps he asked for more. Whatever he asked for, those who went on Crusade decided that the recapture the Holy Land, especially the holy city of Jerusalem, from the Moslems was their primary focus. The Holy Land remained the central battlegrounds of the Crusades until 1291.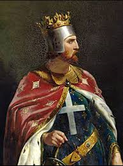 The Third Crusade (1187-1197) is the one that receives the most literary attention. This is primarily due to the star power of Richard the Lionheart, whose tall frame and handsome face helped him become known as the noblest and most chivalric of England's kings.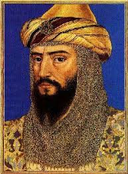 Richard's primary opponent was Saladin, an extraordinary Moslem leader and war lord who managed to rally the disparate Arab and Middle Eastern Tribes into one united force even though he was a minority Kurd.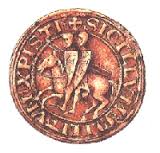 Add to that the mystique of the Knights Templars. These men were a heady combination of warrior knight and religious monk, and, because their order was both widespread and wealthy, also became the chief financiers and bankers of the Middle Ages. The favorite figures of conspiracy theorists (think Da Vinci Code!), the Templars show up in almost every work of literature about the Crusades.
Want to read more about the Crusades? Check out these works of historical fiction.