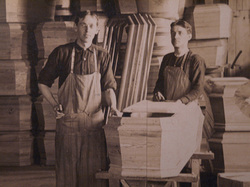 Towards the end of
The Bent Reed
, my middle grade novel set in Gettysburg during the Civil War, the main character finds her father working in his carpentry shop. He is sawing planks to make coffins, using the wood from Rose's Wood Lot, a small field that stood near what became known as Devil's Den. The woodlot had been the scene of fierce fighting. Most of the trees had lost all their leaves. Many had never recovered. Pa laughs sadly and says that it is fitting for men to be buried in wood that had died the same day as they. As Pa works, others are exhuming bodies hastily buried in fields and roadsides throughout the area. A month after this scene, President Lincoln will come to dedicate a new cemetery. He gives the Gettysburg Address at that dedication.
Not every Union soldier got the benefit of being buried in a coffin. In
I Married A Soldier
, a memoir of Army life in the Southwest during the 1850s-1870s, Lydia Spencer Lane explains that wood was so scarce that it was customary to forgo burying coffins. She was told in Santa Fe that bodies were carried to the church in one, but removed and rolled in old blankets before being consigned to the tomb. Thus, coffins could be used and reused indefinitely.
This was not acceptable to people who had been raised in the East, who did everything within their power to create coffins for their dead. Ms. Lane explains that, when there was not enough lumber at hand to make a coffin, old packing boxes and commissary boxes were brought into requisition. She recalled one officer who died at a post in Texas and was carried to his final resting place in a very rough coffin which had marked, in great black letters along the side, "200 lbs. bacon."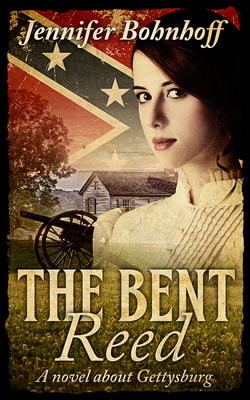 Jennifer Bohnhoff is the author of three middle grade historical fiction novels. She is currently researching, with plans to begin a new novel in the fall of 2015 which will be set in New Mexico during the Civil War.