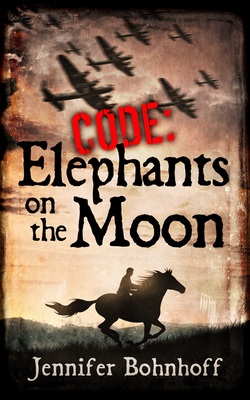 I recently answered an email from a fan who wondered where I got the names for the characters in Code: Elephants on the Moon. Since he wondered, I thought perhaps others might wonder about this as well, so I'm answering his question here.

I've got to admit I don't work too hard at naming my characters. Most of the times, as crazy as it sounds, they name themselves. Unlike characters in a play, who do what the script demands, characters in a novel-in-progress often take on a life of their own. My characters tell me a lot about themselves. As I ponder plot, my characters reveal their personalities, some interesting character traits, their looks, and even their names. Sometimes they haul off and do things that change the direction of my story in ways that I hadn't intended.

The name of my main character, Eponine is French, but it comes from the Breton word Epone or Epona. This works well for a girl whose red hair suggests Breton blood. Bretons are Celtic in origin, making them more closely related to the Welsh and Irish than their French and Norman neighbors. Epona is the name of the Celtic horse goddess, a fact that makes the name even more appropriate for my character. It is also a name with a literary heritage. Victor Hugo used the name for one of his characters in Les Miserables.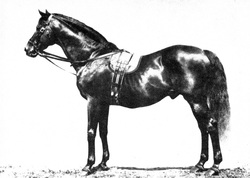 Eponine's horse is named Galopin, which is also a name I didn't make up. In French, a galopin is a monkey or scamp, neither of which describe the personality of the sway-backed, dish-faced
Breton horse
in my book. The British have had a
championship horse
named Galopin, who was a much better-looking horse than my character. There is also an early French science fiction writer named Arnould Galopin, who is kind of the Jules Verne of the French speaking world. He was not an inspiration at all in the naming of my horse. Mostly, I named my horse Galopin because the word sounded like the English word 'galloping' to me. And because the horse told me to call him that.