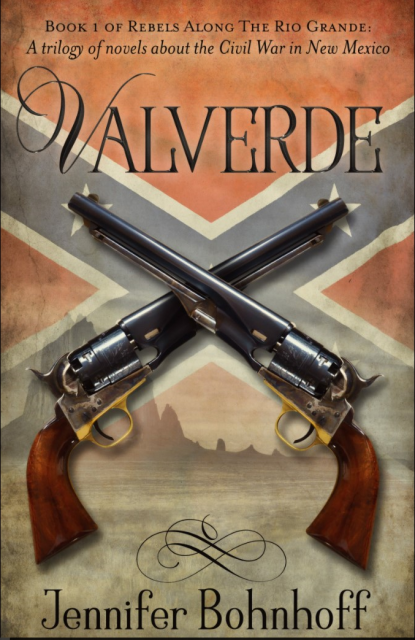 Valverde
SKU:
$12.00
$12.00
Unavailable
Texan Jemmy Martin wants nothing to do with the Civil War that is tearing apart the United States. He never wants to see New Mexico, the barren land that destroyed his father's happiness. But when his brother sells the family's mules to the Confederate Army, Jemmy feels forced to go with them to protect them and bring them home.

New Mexican Raul Atencio hates both the Texicans and Americanos, whose presence threatens the culture of his people. He wishes all foreigners would leave the desolate but beautiful land that his ancestors conquered centuries ago.

Although neither wants to fight, Jemmy and Raul meet face to face over the barrel of a shotgun when they become embroiled in a battle that could change the destiny of two nations.

Valverde is available in a large print edition at the same price. Please indicate on the order if you wish a large print copy.