Today's guest blogger is Anne E. Johnson, whose newest book, "Franni and the Duke," is a middle-grade historical mystery novel.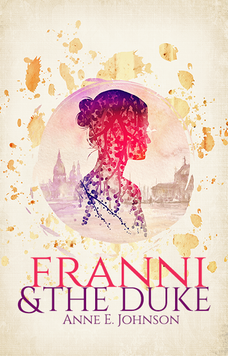 In May of 1608, the Duke of Mantua will throw the most spectacular wedding extravaganza in history. But it will all be ruined unless twelve-year-old Franni can keep a very big secret.
"Franni and the Duke," a middle-grade novel, sets a fictional mystery against a specific historical backdrop. It takes place during rehearsals for Arianna, an opera by the great composer Claudio Monteverdi. When Franni and her older sister Alli run away to Mantua, they both find work in Monteverdi's company. A messenger from the north announces that the next duke of the town of Bergamo is missing, and he may well be in Mantua. Alli notices that Luca, a singer she's in love with, fits the missing Duke's description. Although Franni thinks Luca is a pompous idiot, she promises for Alli's sake to keep Luca's secret safe and protect him from bounty hunters and Bergamo's rival family. She does this with the help of the company's set designer, a worldly wise and world-weary dwarf named Edgardo, who is not exactly what he seems.

---
Most of my published fiction is speculative — science-fiction and fantasy.
Franni and the Duke
is only my second work of historical fiction. Those who have known me for a while think of it as a logical genre, maybe the more logical genre for me to work in.
For sixteen years I taught music history and theory at an undergraduate certificate program in New York City. The only thing that could have pulled me away from that work was writing fiction. Around 2008 I started getting interested in writing, particularly for kids under age 13. I took a basic course with the Institute for Children's Literature. Most of the little assignments were fun and interesting, but the final project really got me fired up.
I was supposed to write the first three chapters of a children's novel. At the time, I was still teaching while working toward a PhD in Medieval musicology. I wrote the opening of a novel about a boy in the 13th-century England and his adventures seeking the stolen page of a book of Gregorian chants. Although I never finished my doctorate, I did finish that novel.
Trouble at the Scriptorium
was published in 2012.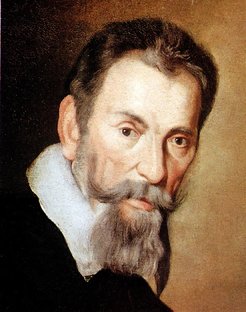 With
Franni and the Duke
, I took a different approach. I was determined to work some real historical people into the plot. Claudio Monteverdi is a favorite composer of mine, and one whom even most fans of classical music underrate in terms of his importance. Of course, in my music history classes, I could clearly explain this to my captive audience. Monteverdi's was the first composer to develop the art of orchestration, using the timbers of different instruments for their emotional impact, and using rhythm and harmony to express the text of vocal music. That's why his operas are still considered great today.
Yes, Franni is a mystery about a missing duke, but woven into the plot is all kinds of historical information about Monteverdi, who is a character in the story. Much of the story revolves around rehearsals for his opera
Arianna
, from 1608. That opera no longer exists. All we have is a single aria (song) from it (
listen to that aria here
), plus some descriptions of the elaborate production.
The production itself is half the fun of learning about this opera. It was financed by Duke Vincenzo Gonzaga of Mantua, Italy, whom I also include as a character. Franni meets both these historical men while she sews costumes for the opera. It was a thrill to do research on and then describe the duke's exquisite palazzo, which still stands in Mantua.
Writing historical fiction requires delving into a whole new world. Sort of like science fiction, if you think about it.
You can learn more about Anne E. Johnson's books and stories on her website.