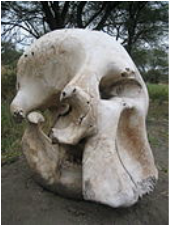 My story ideas can come from some pretty interesting places. Once they enter my brain, they often transform themselves into something else entirely.

Take, for instance, the original idea behind my young adult novel Swan Song. Who would'a thunk that a children's picture book would have inspired me to write a book about an Old English Epic?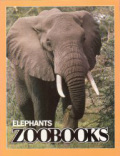 It all began with a book about elephants.
It was part of a series of books that came, by subscription, through the mail.

My sons loved all the Zoobooks titles, and we read them over and over until the copies were as pliable and wrinkled as crepe paper.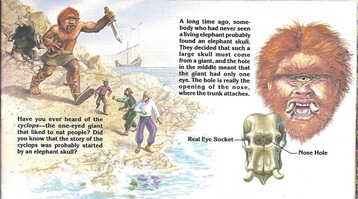 The Zoobook on elephants asked an intriguing question: "Did you know that the story of the cyclops was probably started by an elephant skull?"


It went on to explain that the concept of a one-eyed giant was probably conceived by someone who had never seen a live elephant, but found an elephant skull. Looking at the skull at the beginning of this blog, it's easy to see how the giant nasal hole that is where an elephant's trunk attaches could be misconstrued to be an optical socket.
So, how would an ancient Greek stumble across an elephant skull? Perhaps it wasn't an elephant at all, but a mammoth. Believe it or not, there were mammoths in the region, even on the islands. It may be possible that many Greek myths originated from an attempt to explain these fossils.
And that got me to thinking . . . . .
Want to know more about when my books are coming out, or how to get them at discounts? Sign up to receive
friends, family and fans emails
.