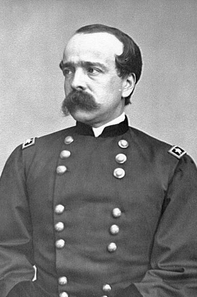 Taps is a tune that most people associate with military funerals, but it wasn't always so. The taps we know today is a variation of an 1835 bugle call known as the "
Scott Tattoo,
" after Major General Winfield Scott. The word "tattoo" and the name "taps" come from a Dutch phrase,
doe den tap toe
,
which means "turn off the taps". The Scott Tattoo told soldiers that the time for evening drinking was over, and it was time to return to their garrisons.

In 1862, while resting at Harrison's Landing, Virginia, after the close of the Seven Days Battle, Brigadier General Daniel Butterfield rewrote the Scott Tattoo with the intention of using it to replace the French bugle call
"To Extinguish Lights"
that was used to signal "lights out," when soldiers had to extinguish all lights and go to bed. That new tune was called "Butterfield's Lullaby, or "Taps," and within months was used by both Union and Confederate forces. It became an officially recognized bugle call in 1874.


Taps began to be played at funerals late in the war, replacing the traditional three gun salute at officer's burials so that troops wouldn't confuse the salvos for enemy gunfire.
This Memorial Day, remember to raise your glass in salute to those who will never be able to turn on the taps again.