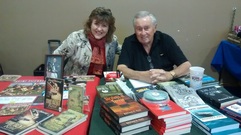 At the five craft fairs I worked at this fall, I sold not only my books, but CDs by the Sukey Jump Band. There a number of good reasons why.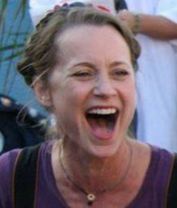 One reason is that the lead of the Sukey Jump Band is my sister, Heidi Swedberg. If you can't sell for your sister, who can you sell for?

Another reason is that her CDs are really good. The Sukey Jump Band plays a mix of old, familiar songs and some originals, which are great for kids of all ages.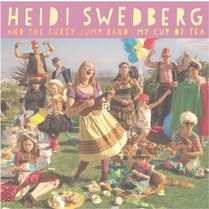 But there are other reasons. Her My Cup of Tea CD has a song entitled Johnny Martin, which is an old song that Abraham Lincoln is known to have sung to his own sons.Look closely, and you will see Daniel Ward behind Heidi, on the left. He's wearing a Civil War cap.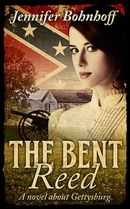 That is a good tie-in to my novel,
The Bent Reed.
Set in Gettysburg, this historical novel is based on events that actually happened. I read numerous journals, diaries and Army reports to construct the background events that happen, and all but the central characters are historical.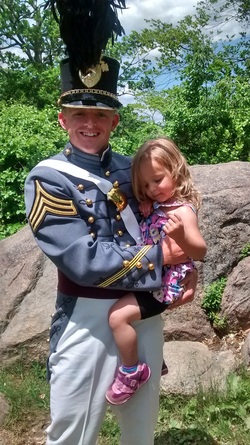 But a final reason is that in the liner notes, Heidi dedicates the song to soldiers, especially her nephew. She's referring to my son John, who graduated from West Point this spring and is now at Fort Benning. Selling Heidi's CD gives me an excuse to have John's portrait on the table so that I can brag about both my talented sister and my dedicated son.
Wish you had a copy of My Cup of Tea? Post a picture of yourself with a copy of The Bent Reed on Facebook or Twitter and tag me so I'll see it. You could be one of three lucky people to win a copy of this great CD.