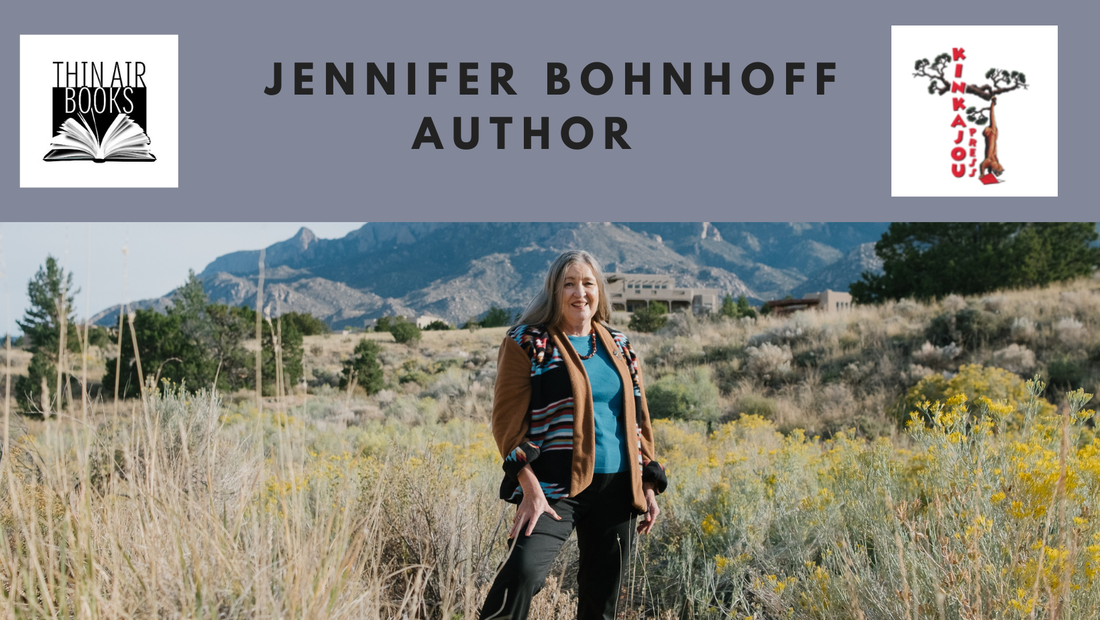 A former history and English teacher at the High School and Middle School levels, Jennifer Bohnhoff writes fiction for middle grade readers through adults. She lives high in the mountains of central New Mexico, but loves to travel and see new places.

---

Subscribe to my friends, fans and family email list and be the first to know about upcoming releases and special offers! You are under no obligation and can unsubscribe at any time.
Are you a teacher or coordinator for a senior center or other organization
​that likes guest speakers?
Jennifer would be happy to present on the historical periods covered in her books.
Use the form at the bottom of the page to inquire.
My books
Series
Rebels Along the Rio Grande: A Trilogy about the Civil War in New Mexico
Written at a level that makes these books accessible to middle grade readers, this series tells the story of what happened here in New Mexico territory during the tumultuous time of the Civil War. Adults find these books fast and informative. Want to know more? Click
here
.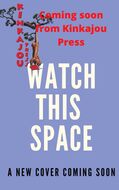 Where Duty Calls Book 1 of Rebels along the Rio Grande
Texan Jemmy Martin and New Mexican Raul Atencio don't want to be involved in the Civil War that's splitting the United States, but at a small crossing of the Rio Grande they become embroiled in a battle that could change the destiny of two nations.

Coming May 2022 from Kinkajou Press
---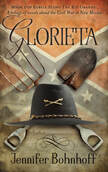 Glorieta Book 2 of Rebels along the Rio Grande
​ Confederate General Sibley's Army of New Mexico has won the Battle for Valverde Ford, but at what cost? Many have died in the plan to take the Colorado gold fields. Texan Jemmy Martin has lost his two beloved mules, and although he yearns to return to his farm near San Antonio, he continues to march north with the Army. At the Battle of Glorieta Pass. Jemmy encounters Irish orphan Cian Lochlann, who gave up mining for gold and joined the Union Army in the hopes of a full belly and a strong man to lead him into an unknown future.
​ Glorieta is available in
paperback and ebook
. Buy signed copies
directly from the author
.
---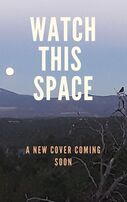 This Famished Land Book 3 of Rebels along the Rio Grande
The Confederate Army of New Mexico has accepted defeat, and its soldiers begin the long, hard march back to Texas. Weakened by sickness and starvation, Jemmy will have to rely on the kindness of strangers to survive. This final book in the Rebels along the Rio Grande series is packed with historical people.

Coming soon. Watch this space for updates.

​
---
---
The Anderson Chronicles
Hector Anderson is a geeky middle school boy who loves his wacky family, even if they embarrass him. The funny, short contemporary novels are perfect for both boys and girls in grades 4-6 who are feeling awkward about growing up and being themselves. Join Hec, Calvin, Stevie, Chloe and their parents as they learn about life, love, and being the best they can be.
In Tweet Sarts, Valentine's Day is coming, and while love is in the air, no one knows exactly what to do with it.

In Jingle Night, the holidays are coming. Hec wants to buy gifts for his family, but a lot of things are ruining the holiday spirit.

In Super Hec, Mom decides that spring is the perfect time for the family to get in shape. Will training for a 5K make Hec able to leap over bullies in a single bound?

Coming in 2022! In Tent Twubbles, the Anderson family camping trip becomes a disaster when Hec and his brothers get lost.
Click
here
to buy these books in paperback or ebook versions on Amazon.
For a signed copy direct from the author, click
here.
---
Stand alone Books
Books for more mature readers
These books have more violence or sexual content in them than may be appropriate for readers under 15.
While neither the violence or sex in them is explicit, their themes and ideas are more mature.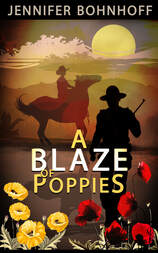 A Blaze of Poppies
A novel about New Mexico and World War I
Feisty little Agnes Day is determined to keep the family ranch and run it alone on her own terms. The last thing she wants is to fall under the authority of a husband who has different interests that will keep her from the land she loves.
A family death along with the attack of a nearby town threatens her ability to keep the ranch—making her goal seemingly impossible. Agnes presses on and trains to become a nurse, then volunteers to go
over there
to help the thousands of doughboys suffering in the trenches of the greatest war the world has known.
As Agnes moves ever closer to the front line, she faces increasingly primitive and dangerous conditions. She is challenged beyond endurance, but also surprised to find a man she could share her life with. Agnes gives her heart to the quiet and competent Will Bowers, who loves the Sunset Ranch just as much as she does. But, Will is haunted by a dark secret. Until he can come to terms with his past he will continue to move from town to town.
​
Can Agnes secure a peaceful future on the Sunrise Ranch after the insanity and bloodshed of war? Dare she hope to share that future with someone else?
Click
here to buy the paperback or ebook on Amazon
. Or click
here to buy directly
from the author.
---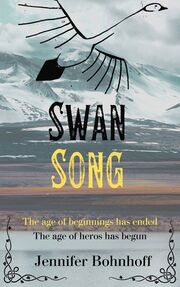 Swan Song

A dual timeline novel about prejudice and cultural exclusion
The Age of Beginnings has ended. The Age of heroes is now beginning.
What if Beowulf is the written account of a story that stretches back to the dawn of time? Helen Bowie asks this question. Hrunting, daughter of Unferth, the mage of Heorot, lives it. Both women fight for the rights of social outsiders against powerful men, heroes with the power to change society, perhaps for the better, perhaps not. The stories of two women who lived 25,000 years apart asks the reader to consider who determines who is human and who must be destroyed.
Want to know more? Click
here
. Purchase this novel in paperback and ebook on
Amazon
, or buy the paperback
here
on this website's store and have the author inscribe it.
---
---
BOOKS FOR READERS ages 10 and up
While these books have been written so that middle grade readers can enjoy them, many adults find these short historical novels to be very enjoyable. Historical novels are a great way to learn a little history while being immersed in a great story!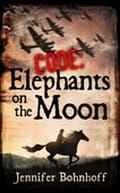 Code: Elephants on the Moon, a novel about a French resistance fighter in Normandy during World War II is written for middle grade and older readers.
As D-Day looms ever closer, a girl in a small town in Normandy joins the Resistance, where she learns some dark family secrets that allow her to follow her own conscience and to understand the coded messages on the radio.


Want to know more? Click here. ​
---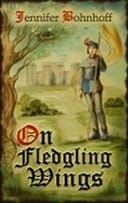 On Fledgling Wings
is the story of one boy's experiences on the road to knighthood in 13th Century England.
Nathaniel Marshal is a bully with a short temper and an empty place in his heart left by the mother who disappeared when he was a baby. The spoiled boy can't wait to leave boring Staywell and begin training so he can become a knight like his father, the cold and distant Sir Amren. But when he arrives at Farleigh, he finds himself in a place of death and danger.
Want to know more? Click
here
.
You can buy this book at
Amazon
in ebook and paperback. Buy it from this website's
store
, and the author can sign it for you and write a custom dedication.
---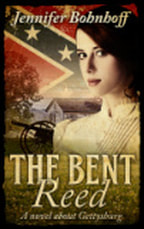 The Bent Reed
tells the story of a girl during the Civil War.
It's June of 1863 and Sarah McCoombs feels isolated and uncomfortable when her mother pulls her from school and allows a doctor to treat her scoliosis with a cumbersome body cast. She thinks life can't get much worse, but she's wrong.
Physically and socially awkward, 15-year-old Sarah feels her life crumbling. She worries about her brother Micah and neighbor Martin, both serving in the Union Army. She frets over rumors that rebel forces are approaching the nearby town of Gettysburg. When the McCoombs farm becomes a battle field and then a hospital, Sarah must reach deep inside herself to find the strength to cope as she nurses wounded soldiers from both sides. Can she find even more courage to continue to follow her dreams despite her physical disabilities and her disapproving
mother?
Want to know more? Click
here
.
You can buy this book in paperback and ebook at
Amazon
and in paperback on this
website's store.
---